Version: 0.18
Bonsai on Ethereum
Warning: Bonsai is still in early development. Do not use in production.
Bonsai can be used as a zk coprocessor for Ethereum, allowing you to request and receive verified proofs directly from your smart contract.
At a high level, here's how it works: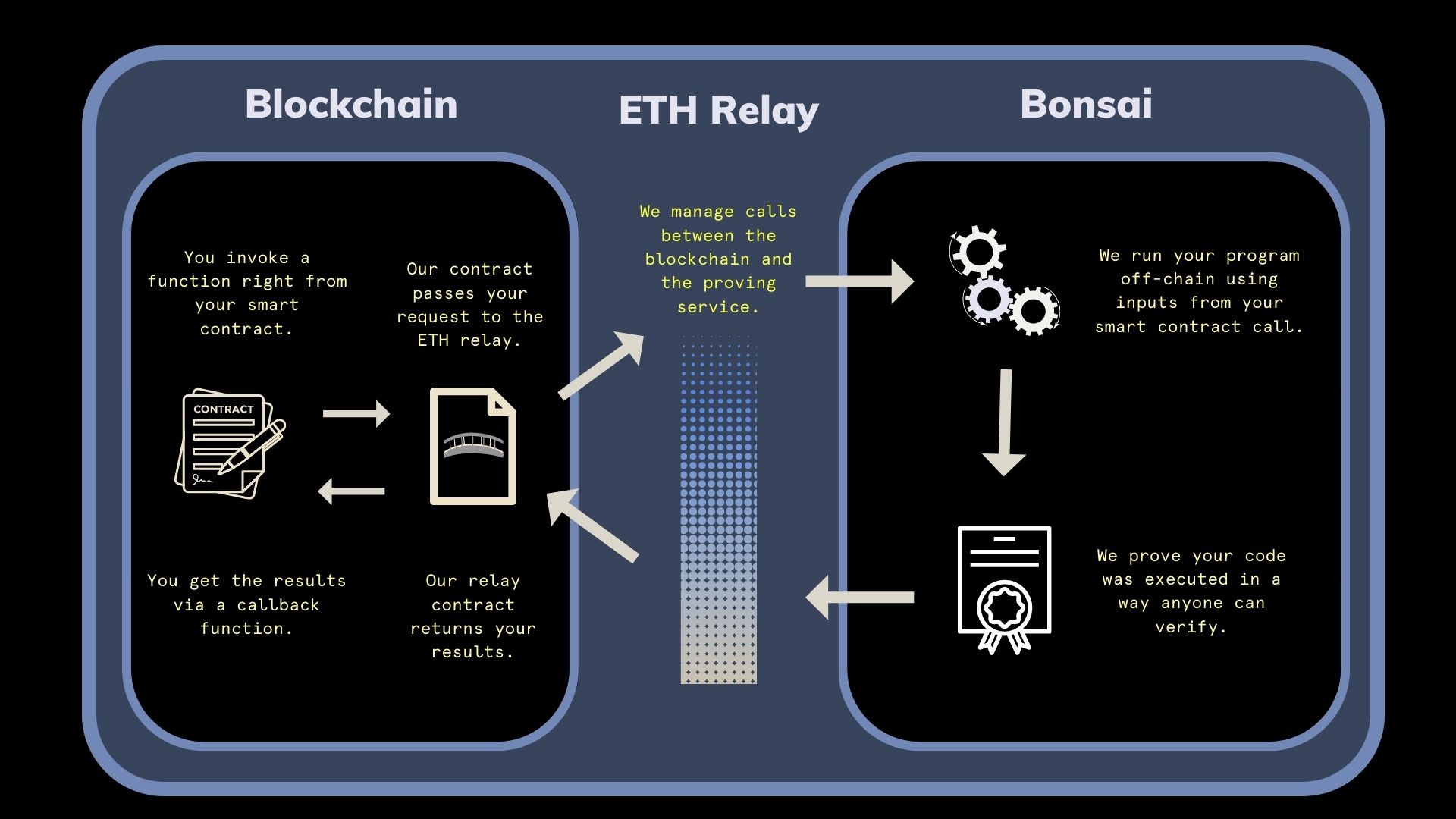 Our Bonsai-ETH Relay acts as a middle-man between your app contract and the Bonsai proving service. In order to use the Bonsai ETH Relay, dApp developers must have completed the following steps:
Deployed a smart contract on chain that calls the relay contract
Uploaded a compiled program for the zkVM to the Bonsai proving service
Getting Started​
The Bonsai Foundry Template is the best place to get started building Bonsai applications for Ethereum. You may also want to check out our Bonsai Quick Start page.